ForeFlight 11.5 
Available Now!
Includes an enhanced Track Log view for better flight debriefing, smart Alternate Advisor for faster flight planning, runway selection on maps, and more.
Visit our video library for additional support and information.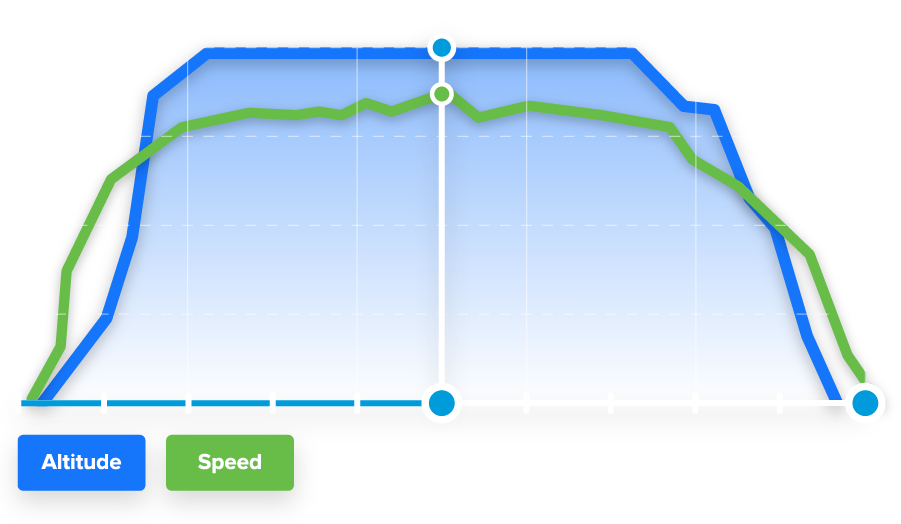 Track Log Review
Enhance your postflight debrief with a new interactive Track Log view that provides detailed metrics for the entire flight. The new Track Log Graph shows changes in a flight's altitude and speed based on GPS data, as well as pitch and bank if connected to an AHRS-capable device like Sentry, allowing you to view multiple data streams at once for better visualisation and assessment. Replay your flight in fast-forward mode or manually scrub through the timeline, and spread and pinch to resize the view and swipe left or right to get a better view of maneuvers or other details.
Watch the video
Alternate Advisor
Quickly find the best alternate airport for your flight from a list of suggested airports near your destination. Alternate Advisor uses a variety of criteria as well as a machine learning algorithm to suggest alternate airports that are most likely to be suitable for your flight.
Watch the Video
Select Runway on Maps
Tap on the departure or destination airport bubble in the Maps view Route Editor to select a runway, which marks the runway on the map to make it easier to quickly identify before takeoff or landing.
Selecting runways in the Route Editor also automatically selects those runways in the Takeoff & Landing Performance views after you send the route to the Flights view.
Filter Organized Track Systems
You can now filter oceanic tracks on ForeFlight's Maps view by direction to only show the ones relevant to your current flight. Access the Organized Tracks settings in Map Settings > Airspace to show only Easterly tracks, only Westerly tracks, or all tracks.
Organized Track Systems are included in ForeFlight Performance Plans.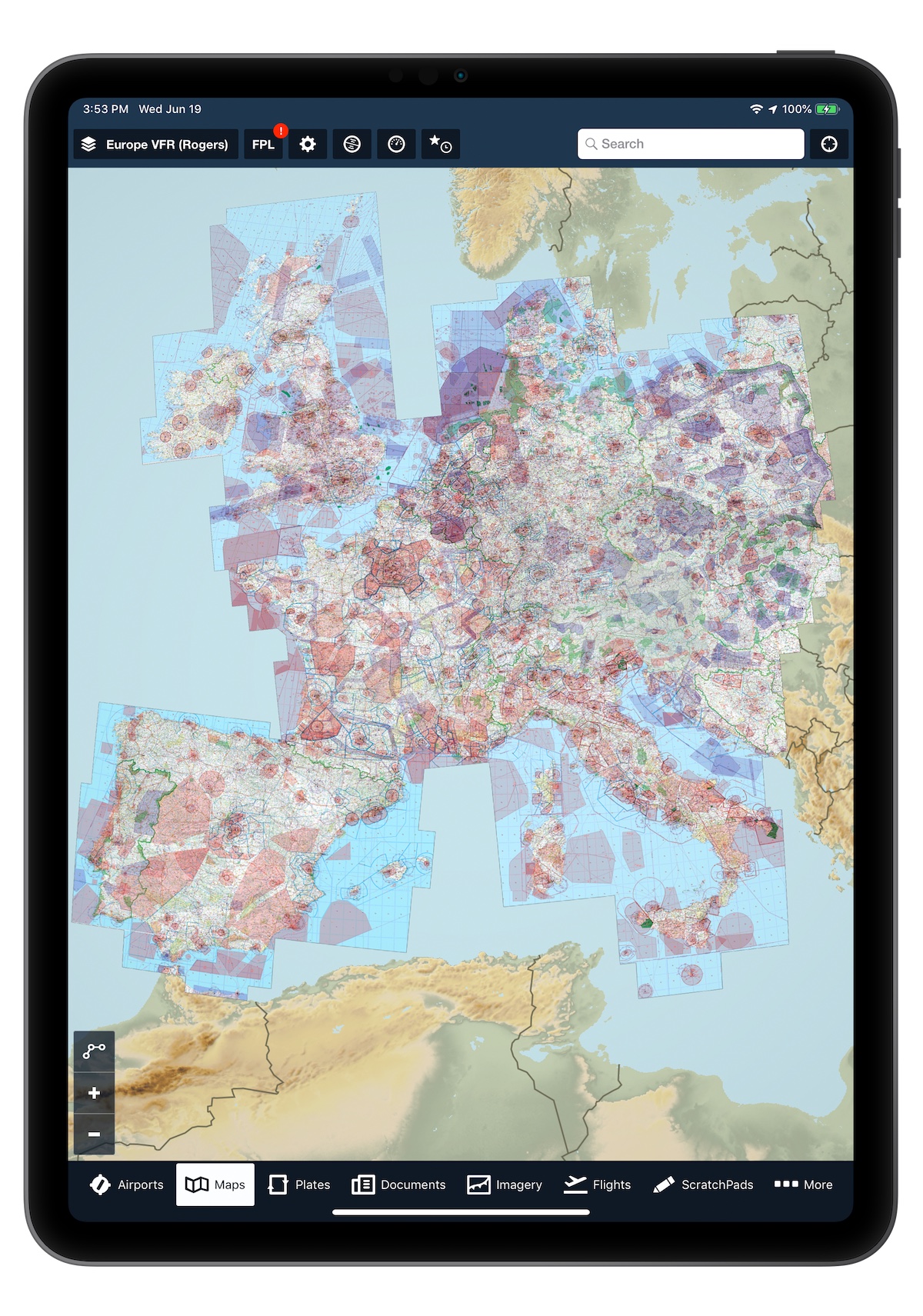 Expanded European Coverage
All European subscribers can now download AIPs for the Czech Republic, Slovakia, Hungary, Poland, and Greenland, which include IFR procedure charts and airport diagrams for all countries; VFR procedure charts for the Czech Republic, Hungary, and Poland; IFR High and Low enroute charts for the Czech Republic, Hungary, Poland, and Slovakia; and documents for all countries.
A wide range of new optional add-ons from DFS and Rogers Data are also available to enhance your visual flying.
DFS VFR 500 Charts covering the Czech Republic, Hungary, and Poland, along with an "All Europe" VFR/Visual 500 Chart combo that provides access to all DFS VFR charts available through ForeFlight.
Rogers Data VFR 500k charts covering Italy, Great Britain and Ireland, Spain and Portugal, France and Corsica, VFR 200k charts covering Austria and Slovenia, and Rogers Data VFR 500k Charts Combo covering most of central, southern, and eastern Europe.
SkyEcho 2 FLARM Support
Pilots flying in Europe can now use ForeFlight to display FLARM traffic data from uAvionix's SkyEcho 2 portable GPS and ADS-B transceiver. FLARM traffic appears on ForeFlight's map just like ADS-B traffic, with basic information about each traffic target.
ForeFlight requires a FLARM Decoding License to display FLARM traffic when connected to a SkyEcho 2.