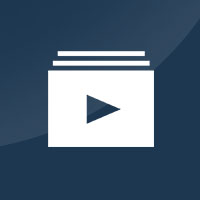 General Aviation Courses & Webinars
Join ForeFlight support staff to learn everything you need to get spun up and off the ground with ForeFlight. They will demonstrate the essentials of critical workflows like using the map, setting up your aircraft, the multiple approaches to route planning, as well as tips and tricks to maximize your use of ForeFlight in no time.
Join the dynamic duo of Rob MacLeod and Tim Stahl from ForeFlight's FlightOps Team to learn the essentials of filing flight plans and have your questions answered. The two will walk through the entire filing process, from basic aircraft setup to route planning, filling out the flight plan form, and amending, canceling, opening, and closing flight plans. Although this webinar will focus on filing in the U.S., pilots from other countries will still find much of the material helpful to their own flying.
Join ForeFlight Pilot Support Team Manager Josh Berman and Senior iOS Engineer Atlas Wegman to learn how ForeFlight can help you stay safe and aware during winter flying. Josh and Atlas, both pilots based in the northeast U.S., will demonstrate features and map layers including advanced uses of Profile View, preflight briefing imagery, and inflight weather information that enhance your winter flying workflows.
Join Product Manager Thomas Daugherty and Sr. Customer Success Coordinator Rachel Scarbrough to learn how ForeFlight's Enhanced Weight & Balance feature allows you to create, edit, and plan with your W&B profiles more easily. Thomas and Rachel will walk through how to migrate your existing W&B profiles as well as create new ones using pre-built templates for hundreds of aircraft types. They will also demonstrate the powerful new integration with Flights available with ForeFlight Performance subscription plans.
Join Rob MacLeod of ForeFlight's Flight Operations team as he explains the power and simplicity of filing ICAO flight plans from ForeFlight. Rob will cover the meaning and purpose of each field in the standard ICAO form, demystify the numerous ICAO filing codes, and demonstrate how to set everything up properly to start filing ICAO in ForeFlight.
Watch Phil Inman present our Cross Country Flight Planning webinar. This webinar covers how to plan a cross country flight and what tools ForeFlight offers to make flight planning easier. Learn how to plan a route, check the weather, download the data you need, and more.
Watch CFI and host of Aviation101 Josh Flowers along with CFI and ForeFlight Support Team member Chris Mauser describe how ForeFlight can help you optimize your pilot habits. Josh and Chris walk through their flight workflow - from preflight planning all the way to post-flight debriefing - and show how ForeFlight's integrated capabilities can help bolster and even become the basis for safety-enhancing habits and procedures.
Watch CFII and expert ForeFlighter Jason Miller of The Finer Points and Chris Mauser, ForeFlight's Customer Success Coordinator and CFII, present an in-depth discussion on all things weather-related in ForeFlight. Jason and Chris will cover some of ForeFlight's most underutilized weather features, how to best incorporate different weather products into your preflight planning, and how these features can significantly improve the safety of flight for student pilots and experienced flyers alike.
Steve Thorne, founder and host of Flight Chops, and ForeFlight Product Manager Thomas Daugherty discuss how ForeFlight can boost your confidence and safety while training in unfamiliar aircraft types. This webinar includes inflight video clips from Steve's YouTube channel to support the discussion, and the pair answered questions from Flight Chops followers and webinar attendees.
Have you ever thought, "I just looked away for a moment!" Learn how loss of control can happen even when you think it cannot happen, or can't happen to you. Tom Letts of Jeppesen will provide valuable tips on what can happen and how to recover.
Did you know that regulations were not written to make a pilot's life miserable? Regulations are designed to help protect the pilot.  That's right, and we will look as some of the most common regulations and see how they truly do protect us.  We will look at a few cases that emphasize why we have regulations.  In addition, we will take an in-depth look at some of the regulations that pilot misinterpret, like logging PIC in a single-engine General Aviation aircraft.
Watch Phil Inman present our Decision Making & Inflight Safety webinar with Q&A. This webinar covers how to use ForeFlight's safety features that can help you prepare for situations while flying or on the ground. Learn about preflight and inflight tools such as Takeoff and Landing Performance, Glide Advisor, inflight alerts, ADS-B weather and traffic, and more. Special guest Richard McSpadden, Executive Director of AOPA Air Safety Institute joins us to provide insight on aviation trends and increasing safety.
Filing a flight plan into Washington DC's Special Flight Rules Area (SFRA) may seem daunting, but ForeFlight makes it nearly as easy as filing any other flight plan! Listen to Rob MacLeod, ForeFlight's FlightOps team lead, walk you through the process from initial planning and gate identification to filing the flight plan.
Join ForeFlight Team Lead and CFII Thomas Daugherty as he walks through helpful tips and strategies for out-of-practice pilots to get back in the air with ForeFlight! This webinar will cover the skills you need to go digital with ForeFlight Logbook, study up with the help of ForeFlight's extensive Documents catalog, complete your IPC or BFR, and get ready to retake the skies as PIC.