ForeFlight For Students
From the first lesson to first solo and beyond, ForeFlight has the tools to help you succeed at every step of your journey. 
Master the Essentials of Aviation
Why learn to fly with last century's tools? Learn with what you'll use. 
Safety First
Effective flight training starts and ends with safety. ForeFlight's advanced features enhance safety and situational awareness during planning and flying. 
Plan Flights Like a Pro
The same tools used by professional and military pilots will help you learn the fundamentals of flight planning such as distance, time, and fuel calculations. 
Your Cockpit Companion
With intuitive features for inflight navigation and preflight planning, you'll know you have everything you need when you ease back on the yoke. 
Track your Journey
Use ForeFlight's integrated logbook to share entries with your CFI, receive sign-offs and endorsements, and track progress towards your PPL checkride. 
Weather Decoded
By providing weather and NOTAM information in both the original and plain-text formats, ForeFlight allows you to effectively prepare for a flight while learning to read the coded text that pilots rely on for important information. 
The original text of METARs and TAFs is followed by a decoded breakdown of the weather conditions they represent, color-coded by flight condition, making it easy to quickly form associations between the code and the translation. ForeFlight also provides the forecast discussions issued by meteorologists to accompany forecasts, giving you an even deeper insight into upcoming weather. 
ForeFlight's weather imagery puts all you need to know in one place for quick interpretations. Access all the data for flying with up to date information in easy to use maps, charts, and layers.
Plan with Confidence
Like a stack of VFR sectionals, airport directories, and an E6B flight calculator all wrapped up in one, ForeFlight consolidates the most important resources and tools you need to plan every flight, simplifying your learning process and making room in your flight bag. 
Access comprehensive airport information including frequencies, runways, procedures, NOTAMs, and the airport's listing in the A/FD.
Calculating your aircraft's inflight performance is critical to effective flight planning. ForeFlight makes it easy with configurable aircraft performance profiles, and a method to quickly adjust speed and fuel flow values to see how changes affect a given flight plan.
Inflight Awareness
Conducting a safe flight is a mental juggling act of numbers, directions, and frequencies. ForeFlight lends you a hand with advanced inflight capabilities for navigation, aircraft performance, situational awareness, adn terrain avoidance, providing peace of mind so you can focus on what matters most - flying the aircraft. 
Global Hazard Advisor
Hazard Advisor highlights hazardous terrain and obstacles nearby. The display is updated constantly based on GPS altitude and position. 
Terrain Profile
Profile view takes our Hazard Advisor feature into vertical mode and gives you a side view of terrain and obstacles along your planned route or ahead of your aircraft. 
Worldwide Synthetic Vision
ForeFlight Synthetic Vision is the most widely used mobile synthetic vision system. Fast, elegant, and precise, with features like night mode and luminous terrain. 
All in one solution
Consolidate your tools with ForeFlight's array of integrated features. Keep your logbook, checklist, documents, diagrams, and more organized in a single app.
Instrument Panel
ForeFlight's fully configurable Instrument Panel provides real time flight data and helpful information about the next waypoint and your destination. 
FPL Navlog
The NavLog is your inflight reference for leg-by-leg performance and time estimates, perfect for fact-checking your manual calculations.
Map Overlays
Simple map overlays like Glide Advisor, Distance Rings, and Extended Centerlines boost your situational awareness without getting in the way. 
Log Your Journey
A pilot's logbook is both an essential record-keeping tool and a rich source of memories and experiences to last a lifetime. ForeFlight's integrated Logbook excels at both, with smart features to make logging easier for you and your CFI, and unlimited photo attachments to make your logbook really yours. 
Progress Tracking
Keep your eye on the prize with progress tracking reports. This report helps you keep tabs on your FAA flight requirement progress towards your private pilot certificate or instrument rating. 
Remote Signing
A time-saver and a convenient feature for CFIs and student pilots. Students can send draft logbook entries to their instructor who can review, send back edits, or sign the entry, whenever and wherever it is most convenient. The instructor can also opt to add the flight to their own ForeFlight Logbook as 'Dual Given' time. 
Documents
ForeFlight's integrated Documents system allows you to easily find, download, and manage your documents needed for flying. Import your own documents using the cloud, or find documents from ForeFlight, the FAA, Jeppesen, and more. Drives keep documents and folders up to date with any new changes.
Flight Review Solutions
Follow the path of planned or recorded flights with high-resolution terrain and aerial imagery with 3D Review. Use ForeFlight's suite of 3D tools to see what flights and airports look like from altitude. 
Further enhance your postflight debrief with an interactive Track Log view that provides detailed metrics for an entire flight. Analyze changes in flight metrics with realistic altitude and speed, as well as pitch and bank data when connected to an AHRS-capable device.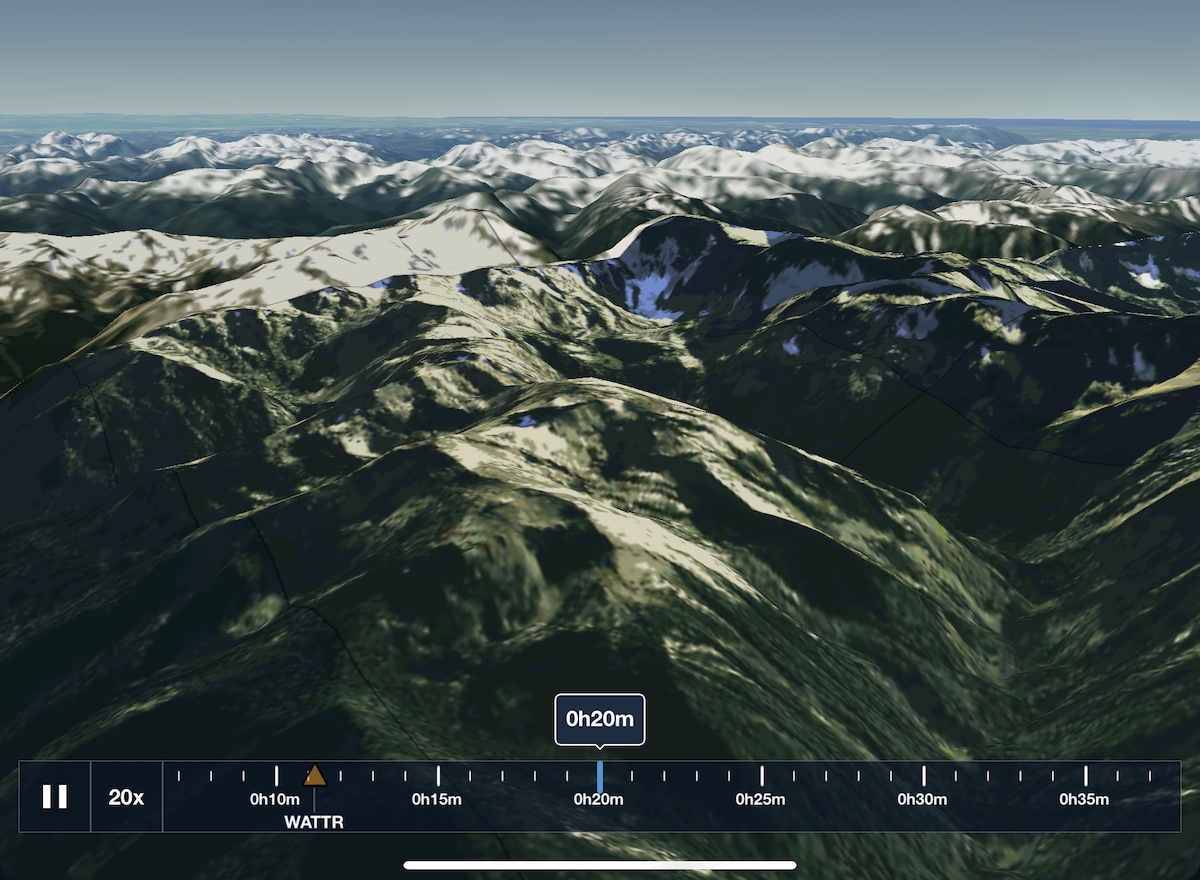 Weight and Balance
ForeFlight includes an in-app weight and balance solution that comes pre-loaded with over 100 aircraft models for easier setup. Quickly and easily calculate your weight and center of gravity and watch your CG move as you adjust loads or move them between stations. Share an aircraft's weight and balance profile with fellow pilots via email, or generate and print a PDF report based on your weight and balance setup. 
Room to Grow
ForeFlight's learning potential extends far beyond your PPL. See how far it can take you into more advanced ideas and skills.
Plates on Maps
Overlay georeferenced procedure plates and airport diagrams directly on the map for enhanced situational awareness during critical stages of flight. 
Procedure Advisor
Quickly insert an ATC-assigned approach into your route or compare SIDs and STARs using this graphical and interactive planning tool. 
File ICAO Flight Plans
With ForeFlight you can learn the ins and outs of ICAO aircraft codes and file ICAO flight plans, with in-app options to amend, cancel, activate, and close. 
Simulator Connectivity
From desktop to full motion, ForeFlight is compatible with a variety of flight simulator systems. Practice and teach with the tools you use in flight and see your simulated instruments and GPS data in the ForeFlight Mobile app. Debrief from simulated flights with altitude, speed, pitch, and bank data all while connected to your flight simulator systems.