MILITARY AVIATION
Military aviators operate in extreme conditions and constantly push the boundaries of what is possible. ForeFlight provides the world's best pilots with everything they need to keep their operations informed, organized, and in sync.
Sign Up for the ForeFlight Military Mailing List!
Military Flight Bag One
Bring the power of the mission planning system into the cockpit with ForeFlight's most advanced subscription plan built for military aviators. Combining complex mission planning capabilities - from aerial refueling to JET briefing requests - with your existing data and workflows, MFB One takes integrated military flight planning to a whole new level.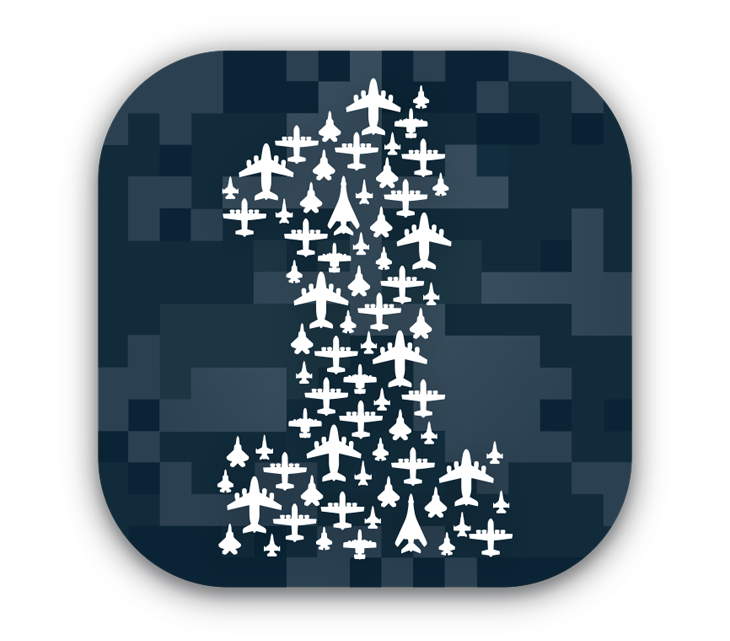 WEBINAR: Military Flight Bag One
Watch ForeFlight's Military Flight Bag team demonstrate MFB One, the new top-tier subscription plan for military pilots that puts the power of a mission planning system on your iPad. 
Watch the video
Jeppesen Military Charts
Connecting your Jeppesen Military Chart Service to ForeFlight MFB means truly global reach with one less app to manage. Jeppesen's worldwide library of terminal charts and data-driven VFR and IFR enroute charts are available as an option on any ForeFlight plan.
Sentry Plus Portable ADS-B Receiver
A powerful and compact package to enhance any airman's cockpit. Access inflight weather and traffic in ForeFlight, AHRS for backup attitude with Synthetic Vision, internal WAAS GPS, 18-hour battery life, FLARM, and onboard storage for weather replay and tracklog storage. Click below to request bulk Sentry Plus pricing.
Request Sentry Plus Military Pricing
WATCH THE VIDEO
Watch the Video
ForeFlight Dispatch
Raise the bar with greater efficiency and productivity for global flight planning and empower your pilots with this web-based add-on to ForeFlight MFB. Dispatch provides a centralized hub for planners and pilots to collaborate on flight plans and effortlessly transfer them to the mobile app, complete with custom flight documents, weather briefing, and a fully-customizable Navlog. Advanced planning features make ForeFlight Dispatch work for any mission, especially for military pilots.
ForeFlight Runway Analysis
Safety meets convenience with a sophisticated runway and obstacle analysis for jets that's fully-integrated with ForeFlight's planning workflow. Available now as an add-on to ForeFlight MFB Performance subscription plans, with support for a growing list of popular jets from Bombardier, Gulfstream, Textron, and more with an integrated library of engine-out procedures.
WEBINAR: Integrated Runway Analysis and W&B
Watch ForeFlight staff demonstrate how integrated Runway Analysis and Weight & Balance capabilities can help jet pilots improve their flight planning workflows. This webinar showcases the benefits of these capabilities, walks through how to properly configure your aircraft profiles, and demonstrates how to plan flights with seamlessly integrated Runway Analysis and Weight & Balance calculations.
Empower Your Pilots with Content Packs
Military operators need unique, custom data that stays secure. Content Packs give you control over the custom information your pilots need in ForeFlight for missions like search and rescue, law enforcement, combat missions, flight training, and more.
Easily build Content Packs using a variety of data types, then distribute them to all your pilots via a linked, secure cloud storage account like Box® for government. The possibilities are endless, and our support page will help you create your first Content Pack in no time.
Watch the Video
Mission-Oriented Tools
Enhance your mission effectiveness with ForeFlight's special tactical tools like Bullseye™, Marked Positions™, Time on Target™, and Hazard Advisor™. Designed with mission-oriented pilots in mind, ForeFlight enhances flight safety and situational awareness by bringing powerful map-based tools to any cockpit.
Global Flight Planning
Plan, brief, and file wind-optimized routes for high-performance aircraft in a matter of seconds using ForeFlight's growing library of military aircraft for licensed customers. With faster and more accurate answers and easy routing through complex airspace, ForeFlight MFB Performance can pay for itself after just one mission.
WATCH THE WEBINAR
Watch the Video
Admin & Group Account Management
ForeFlight's Military Success Coordinator, Joey Arena, describes how to administer and optimize your unit's Military Flight Bag account. Joey will guide you through how to configure and publish aircraft, view and manage compliance reports, and connect a Cloud Drive for seamless document distribution.
Search & Rescue With Offline Address Database & Search
Conduct safer, more effective search and rescue operations using ForeFlight's pre-set SAR patterns and grids, including address search for disaster response. MFB Performance plans and higher include offline address search within the US, maintaining capability without internet connectivity.
Watch the Video
Easy Flight Plan Filing
File even the most complex flight plan in under 60 seconds using ForeFlight Dispatch or any ForeFlight MFB subscription. Tens of thousands of military aviators every month use ForeFlight as their preferred way to file through their local Base Operations office and electronically with Air Traffic Control all over the world.