Content Packs
Create and share custom bundles of maps, waypoints, procedures, and documents that enhance your planning and flying with ForeFlight.
Get Started with our Sample Content Packs!  Learn More
Content Packs How-To Video
Watch this video to see what Content Packs are all about, from adding your own content to importing and using them in ForeFlight. Scroll to the bottom of this page to download the sample content packs used in the video. 
Content Packs are supported for all individual "Plus" plans, Business Performance, and MFB Performance subscription plans.
Watch the video
Create & View Custom Content
Content Packs give you control over the type of critical information you need to see in ForeFlight for missions like wildfire fighting, smokejumping, backcountry flying, flight training, sightseeing tours, and more.
Easily build Content Packs using a variety of data types, then access your data for flight planning and flying in the familiar Maps, Airports, and Plates app views. The possibilities are endless, and our support page will help you create your first Content Pack in no time.
Share with Your Community
Easily share Content Packs with friends, co-workers, or anyone involved in your mission. The more you share, the more your flying community benefits. Share for fun or to enhance safety of navigation:
Fun places to fly

Backcountry airstrips

Seaplane friendly lakes

Wildfire locations

Company airport information

Unsafe airspace
Flexibility to Enhance Any Mission
Content packs can range from a basic list of waypoints to complex bundles of geo-referenced charts, map layers, and linked documents. What you put in each pack is totally up to you. Download and explore our sample content packs to get a feel for what's possible. You can also modify existing Content Packs to suit your needs.
Download ForeFlight Sample Content Pack
Airport Charts & Procedures
Associate PDF files with specific airports and procedure types to access them in the Airports Procedures tab and in the Plates view. Add private airport procedures not available from the FAA, noise abatement areas, or custom notes related to your aircraft or operation.
Import geospatial PDF files to take advantage of ForeFlight's capabilities for geo-referenced charts, such as seeing your position on them and Plates on Maps.
Geo-Referenced Charts
Access geo-referenced charts that use the MBtiles or FBtiles formats from the layer selector. You can convert any PDF to those formats using a program like Maptiler, allowing you to import nautical charts, detailed street maps, state park maps, and more. You can also import geospatial PDFs as geo-referenced charts to access them from the layer selector.
Custom Map Layers
Import geographic data files in the KML or GeoJSON formats to display points, lines, shapes, and labels on the map. Use Google My Maps to create your own files, or download them from elsewhere to display the locations of lakes, federal park lands, or the path of a total solar eclipse.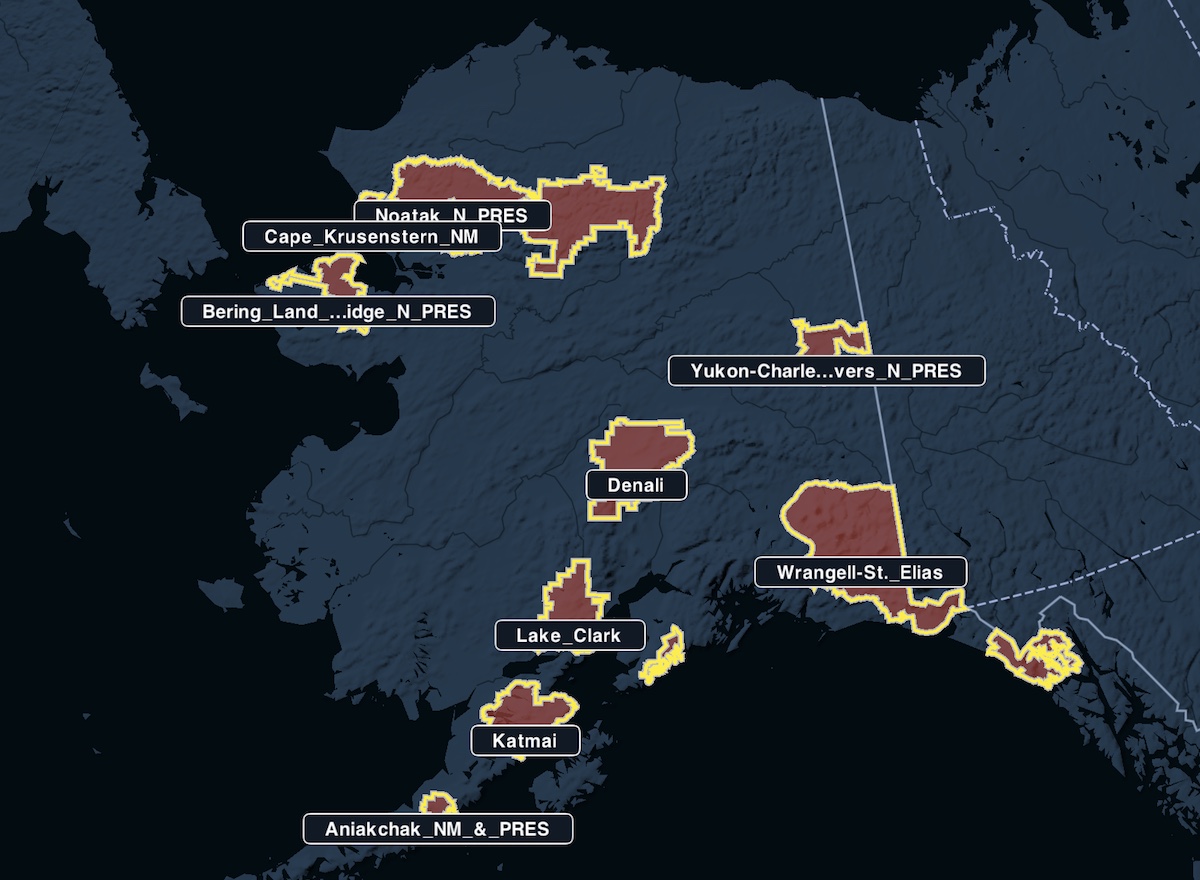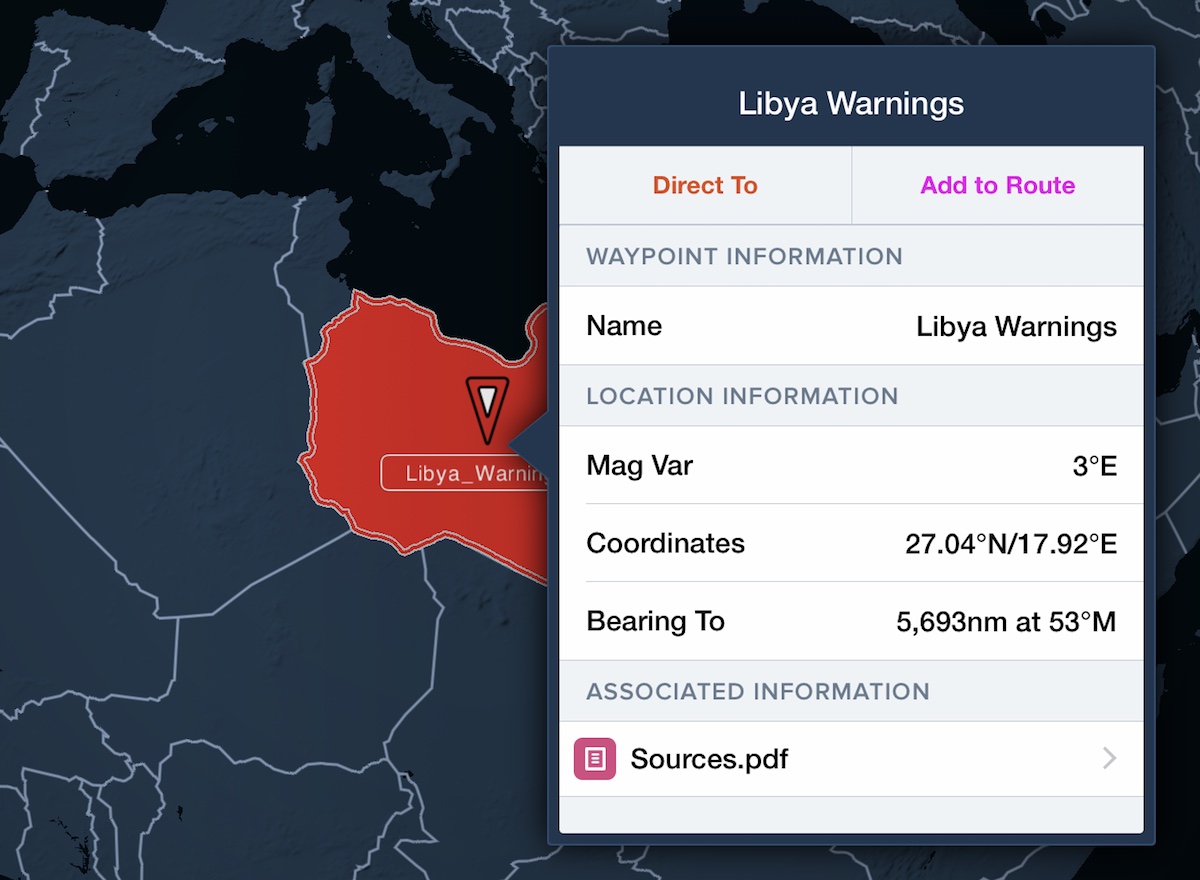 Navigation Data Layers
Associate PDF and HTML documents with custom waypoints to make them viewable from Maps, providing far more information than a simple description. Highlight places of interest linked to informational PDFs, lighthouse locations with associated photographs, and no-fly zones with official government warnings and risk analyses.
Get Started with Sample Packs
Download and import the content packs below to see what they can do, and visit our Content Packs support page to find detailed instructions on building, importing, using, and sharing content packs.
Sample Content Pack (12.8 MB) - Provides examples of all data types, including notable Texas landmarks and associated Wikipedia pages.
Maine Lighthouses (50 MB) - Shows the location of every lighthouse on the coast of Maine with linked photographs.
Abandoned Airfields (37.7 MB) - Identifies a number of closed or abandoned U.S. airfields and provides related information, including aerial imagery.
UAS Facilities & Restrictions (11.2 MB) - Shows altitude limits around major airports and restricted areas for drone operations in the U.S. This map is not maintained and may be inaccurate - visit this page for more information and the latest maps.