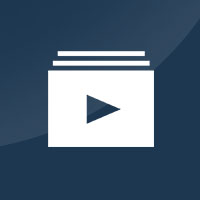 Devices & Connectivity
The best in portable ADS-B just got better. Sentry Plus builds on essential safety-enhancing capabilities with powerful new innovations to put a + on your flying and debriefing workflows with subscription-free ADS-B weather and traffic, carbon-monoxide monitoring, a high-performance track log recorder, AHRS for backup attitude + g-Load tracking, and more in a compact case with industry-leading battery life.
Available now from Sporty's Pilot Shop in North America and SkyFox and CAE Pilot Shop in Europe. Visit https://flywithsentry.com/sentry-plus to learn more.
ForeFlight co-founder and CEO, Tyson Weihs, discusses the integration partnership between ForeFlight and Garmin to deliver a better flight planning and inflight experience. Learn more at http://foreflight.com/connect
ForeFlight Mobile's integration with Garmin avionics gives pilots flying with Garmin avionics a more efficient and enjoyable experience so you can focus on flying. ForeFlight Mobile connects to Garmin avionics via the Flight Stream 110 and 210, Garmin's Bluetooth wireless gateway, enabling convenient two-way flight plan transfer, and the display of subscription-free ADS-B weather, traffic, backup attitude, and GPS position on your iPad and iPhone.
ForeFlight's weather capabilities now include five new layers for icing, turbulence, and surface analysis forecasts, available on Pro Plus, Performance Plus, and Business Performance plans. The Icing and Turbulence layers each have a US and global option, and the Surface Analysis layer provides a global view of isobars and associated pressure readings, and a more detailed view of pressure centers, fronts, troughs, and other features for North America. All five of the new layers are also available on ForeFlight's web application.
ForeFlight Pilots flying with SiriusXM's SXAR1 have access to two new weather layers - cloud tops and echo tops.
Learn more about the integration with SiriusXM's SXAR1 and find support resources at foreflight.com/siriusxm. For personal assistance with your SiriusXM account, call 1-855-838-8563.
ForeFlight and SiriusXM partner to bring nationwide XM weather to ForeFlight Mobile via the portable SXAR1 receiver. Connect your iPad or iPhone to the SXAR1 via Bluetooth and access high resolution radar with storm cell attributes and tracks, winds and temps aloft, METARs, TAFs, AIRMETs/SIGMETs, and more. The SiriusXM Pilot For ForeFlight subscription is available from the SiriusXM Aviation website. The SXAR1 integration is available with ForeFlight 8.1 or later. Learn more at http://www.foreflight.com/siriusxm