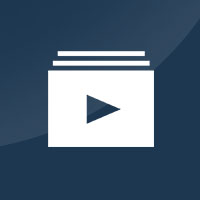 ForeFlight on the Web
This is part eight of our Performance video series, which gives an overview of the Performance capabilities available on ForeFlight's web application at plan.foreflight.com, including how to set up by-altitude profiles. These features are available with ForeFlight's Performance Plus plan, which you can purchase at foreflight.com/pricing.
ForeFlight on the web includes helpful features that enable fast flight planning from your desktop browser.
Learn how to invite and manage users on your multi-pilot ForeFlight Business account using the Organization tab on ForeFlight Web.
ForeFlight on the Web includes advanced account management tools that allow you to edit profile information, renew or upgrade your subscription, view and remove devices on your account, and connect your account with outside services.
Trip Assistant is a fast, accurate way to plan trips from door-to-door, incorporating traffic and flight times to create a detailed itinerary. In just a few clicks, calculate what time to leave your home or office address to arrive at your destination on time. Trip Assistant can help any scheduler, executive assistant, or pilot more easily collaborate and prepare for upcoming flights. Non-pilot schedulers are empowered to communicate more effectively with the flight crew and passengers. Available with Performance Plus and Business Performance plans.
ForeFlight's Trip Assistant feature enables fast door-to-door trip planning in a sleek interface, complete with drive times, forward and backward planning, and a Fuel Stop Advisor that helps you save on trip time and fuel costs. Trip Assistant is available with Performance Plus and Business Performance subscription plans.
Learn more about Trip Assistant here.