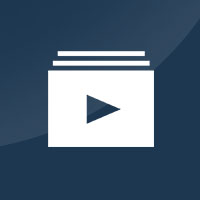 Weather
Plan to steer clear of clouds at any altitude with the Clouds forecast weather layer, available as a map layer for Pro Plus subscription plans and above, and integrated in Profile View and 3D Preview for Performance Plus subscription plans.
Stay on top of weather today or next week with Daily and Hourly Forecasts - an all-purpose, 10-day, hour-by-hour forecast for any location on Earth.
You can access Daily Forecasts in several ways - from the Daily tab in the Airport Weather view, which provides a tappable summary of each day's forecast; from the Add to Route popup after tap-holding anywhere on the map; from the Nearby Airports list in the top-right corner of the Airports view, which shows the forecast for your current location; and from ForeFlight's Quick Actions list after tap-holding on the app icon, which provides an even faster shortcut to view your local forecast.
Plan flights with global forecast wind speed, direction, and temperatures at multiple altitudes and times using two stunning animated weather layers. Both layers are available with ForeFlight Performance subscription plans.
ForeFlight's Profile View includes selectable Icing and Turbulence forecast layers, providing a cross-section of weather in addition to terrain, obstacles, and airspace along your route. Weather layers in Profile View are included in ForeFlight's Performance Plus and Business Performance subscription plans.
ForeFlight's radar and satellite layers now use an interactive time slider tool that provides more control when viewing and animating weather timestamps.
ForeFlight's weather capabilities now include five new layers for icing, turbulence, and surface analysis forecasts, available on Pro Plus, Performance Plus, and Business Performance plans. The Icing and Turbulence layers each have a US and global option, and the Surface Analysis layer provides a global view of isobars and associated pressure readings, and a more detailed view of pressure centers, fronts, troughs, and other features for North America. All five of the new layers are also available on ForeFlight's web application.
This video introduces the new weather collections in the ForeFlight Mobile Imagery view.
OLD VIDEO: This video was made before the "Airports" tab was redesigned, but all of the capabilities you access from "More" are the same as they were before. Visit the ForeFlight Mobile Pilot's Guide.
The Airports view is your all-in-one source for any kind of information about airports. From current and forecast weather to runways, procedures, and FBOs, the Airports view is one of the most important places in ForeFlight when it comes to flight planning.
Every day pilots use various weather reports and forecasts to make many routine operational decisions. Knowing how to use this guidance within its limitations is paramount. While pilots are taught the basics, many important details are left out of their primary training. This program will discuss some common mistakes pilots make and provide a few tips on how to properly utilize this weather guidance in their day-to-day preflight planning regiment.
The Color infrared Satellite layer is an alternative to the original satellite layer (now called Enhanced Satellite) that extends ForeFlight's weather planning capabilities.
ForeFlight Pilots flying with SiriusXM's SXAR1 have access to two new weather layers - cloud tops and echo tops.
Learn more about the integration with SiriusXM's SXAR1 and find support resources at foreflight.com/siriusxm. For personal assistance with your SiriusXM account, call 1-855-838-8563.
ForeFlight and SiriusXM partner to bring nationwide XM weather to ForeFlight Mobile via the portable SXAR1 receiver. Connect your iPad or iPhone to the SXAR1 via Bluetooth and access high resolution radar with storm cell attributes and tracks, winds and temps aloft, METARs, TAFs, AIRMETs/SIGMETs, and more. The SiriusXM Pilot For ForeFlight subscription is available from the SiriusXM Aviation website. The SXAR1 integration is available with ForeFlight 8.1 or later. Learn more at http://www.foreflight.com/siriusxm