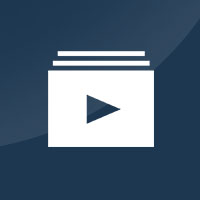 Profile View
Bolster your preflight and inflight hazard awareness and get a fresh perspective on Profile View with Profile Corridor, available with ForeFlight's Pro Plus subscription plan and above.
ForeFlight's Profile View includes selectable Icing and Turbulence forecast layers, providing a cross-section of weather in addition to terrain, obstacles, and airspace along your route. Weather layers in Profile View are included in ForeFlight's Performance Plus and Business Performance subscription plans.
Profile view in ForeFlight now depicts airspace along your route, providing you with valuable information for flight planning and inflight use beyond terrain and obstacle avoidance. 
Profile View is available with Pro subscriptions and above.
Plan enroute altitude changes around terrain, weather, or airspace and visualize them in Profile View, with the option to start or end a climb or descent at a specified waypoint. Profile View is included in Pro Plus subscription plans and above.
ForeFlight's Profile View offers a side-on perspective showing your route line and inflight progress in relation to terrain, obstacles, and airspace, supplementing the top-down map view and improving your situational awareness. Profile view is included in ForeFlight Pro plans and above.